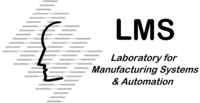 LMS is a leading European laboratory in collaborative robotics, with a strong background on industrial and collaborative robots, HRI, task planning for autonomous HRC, development of Service Oriented Architectures at the shop floor etc. LMS has great experience in participating and coordinating EU-funded projects (project manager in X-act and ROBO-PARTNER, project coordinator of THOMAS and SHERLOCK). LMS is the coordinator of CONVERGING, leading managerial activities as well as the developments related to reconfiguration and AI based autonomy, social industrial environment, and smart human-machine collaboration.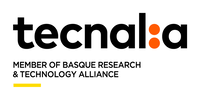 TECNALIA is a private, independent, non-profit applied research center of international excellence. Legally a Foundation, Tecnalia is the leading private and independent research and technology organization in Spain and one of the largest in Europe, employing around 1,300 people (219 PhDs) and with income of €108 Million in 2019. TECNALIA has one GOAL: to transform technology into GDP, meaning wealth to improve people's quality of life through generation of business opportunities for industry. TECNALIA is committed to generate major impacts in economic terms, by means of innovation and technological development, addressed by 7 business divisions covering the economic sectors of Energy, Environment, Industry, Transport, Construction, Health and ICT. TECNALIA has been granted over 396 patents and promoted more than 30 spin-off companies.
TECNALIA leads the WP6 Smart Human-Machine Collaboration (HMC) which aims to advance the technology and the AI to provide fluent human-machine collaboration making an special emphasis in safety. Leads the initiative of Open Pilot design (WP2) and deployment (WP7). It is the main developer for WP7 Automotive use case and has a very active participation in the White Goods Pilot Line use case with the role of expert developer of the Nextage Humanoid robot of Kawada. Additionally, it has an active role in WP3 Reconfiguration & AI Based Autonomy, leading the Task 3.4 and it is also leader of the Task 5.1 in WP5 CONVERGING Social – Industrial Environment.

ELECTROLUX Italia S.p.A. is a historic European leader in the white goods industry, known for its commitment to product research, design and manufacturing. The Company is part of the Electrolux Group, a global leader in household appliances production with 52.000 people around the world, that delivers every year more than 60 million products in 120 different Markets. The Group portfolio includes refrigerators, dishwashers, washing machines, cookers, vacuum cleaner and air-conditioners, sold under the three most valued brands such as Electrolux, AEG and Frigidaire.
The Company strategy is represented by the motto "Shape living for the better" that means reinventing taste, care and wellbeing experiences, making life more enjoyable and sustainable for millions of customers, but also continuously rethinking and improving the ways of working within the company. A key mission for this strategy is the Operational and Manufacturing Excellence that means to pioneer new solutions for more flexible and automated production applications by leveraging cutting-edge technologies such as artificial intelligence, computer vision, collaborative robots and advanced mobile robotics for flexible production operations. CONVERGING project and its objectives are perfectly aligned with this mission, which is why Electrolux is a proud partner of this consortium with the role of industrial end user.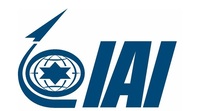 IAI is a Global leader in Defense and Commercial Aerospace Operating for over 65 years. IAI Provides Cutting edge technologies & solutions for: Air , Space, Land, Sea, Cyber, Homeland Security, Commercial Aviation, ISR. The company is made up of four key groups, working in collaboration to provide the most comprehensive range of solutions and services in all domains:
· Aviation Group: Conversions, structure production and maintenance services for aircraft, engines, and components
· ELTA Systems: Advanced radar, intelligence and electronics, land systems, HLS and cyber
· Military Aircraft: Innovative UAS solutions for land-based, aerial and the maritime domains.
· Systems Missiles & Space: Missiles, Space Systems, Naval suites, Communication and Navigation technologies.
During conversion of an aircraft, we also perform heavy maintenance on the aircraft IAW the Customers request. There are several tasks that require to perform checks inside the fuel tank of the aircraft. Performing tasks inside a fuel tank can be dangerous for the technician, due to this issue we are In the Converging Project, IAI Leads the Aviation Case Study Including:
· Requirements Definition - Fuel Tanks Inspection & Maintenance
· Delivery of Relevant Data to Other Converging Partners (LMS, COMAU, CU, Etc.)
· Validation Tests Arena at IAI Premises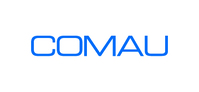 COMAU is a worldwide leader in manufacturing flexible, automatic systems and integrating products, processes and services. Headquartered in Turin, Italy, with an international network that spans 17 countries that employ more than 4,000 employees, Comau uses the latest technology and processes to deliver advanced turnkey systems that consistently exceed the expectations of its customers. Comau specializes in body joining & assembly, powertrain machining & assembly, robotics, and maintenance, as well as advanced production systems and environmental services for a wide range of industrial sectors. In particular, the unit of Robotics and Automation Products is mainly focused on the development and commercialization of robotics solutions and products for a very wide range of applications and processes. The product portfolio includes a large family of anthropomorphic robots, AGV, robots and exoskeletons.
The company will contribute to the CONVERGING project by designing and developing the Core Enabling Technologies and robotics platform to be used in the projects, supporting the reconfigurable production setup of the technology developed, supporting the development of smart Human-Machine Collaboration SW and HW interfaces, coordinating the integration of the different pilot-lines and demonstration of the capabilities of CONVERGING developments.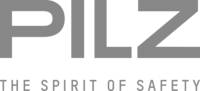 PILZ GmbH & Co. KG is a technology leader in safe automation technology. In this area, Pilz is consistently developing a role as a total solutions supplier with solutions for safety and automation technology. The company's objective is to automate plant and machinery in such a way that the safety of human, machine and environment is always guaranteed. Pilz offers complete safety-based solutions, from sensor technology to control and actuator technology. The product range is being expanded to include corresponding software tools, diagnostic and visualisation systems as well as services.
As safety ambassadors, Pilz brings its expertise in safety-related aspects to different levels of CONVERGING. On the one hand, Pilz will support the design and deployment of the Safety-Related Parts of the Control Systems (SRP/CS) of the pilot projects, while assisting the RTD partners in the safety aspects of the technologies developed in the framework of the project. On the other hand, Pilz will support the acquisition and integration of Safety-Related data and the development of safety requirement models based on applicable standards, enabling their autonomous assessment. Pilz also leads the project's standardization activities aimed at communicating its findings to the relevant standardization bodies and committees.

FRAUNHOFER IPK is a research institute in Berlin, Germany with a focus on developing novel production technologies, automation and robotics. The Department of Automation develops planning and control algorithms for robots, as well as end-effector solutions for fine assembly and human-robot interaction. In Converging, IPK is contributing human-aware flexible planning methods, which can adjust the robot behavior to respond to human and task state, improving ergonomics and timing for collaborative tasks.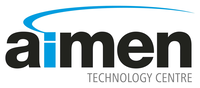 AIMEN Technology Centre, with more than 50 years of history, is currently a national and European benchmark in research, development and technological innovation in the areas of advanced manufacturing and laser manufacturing, digital technologies for manufacturing, smart materials, smart systems and recycling; as well as in the provision of differentiating technological services to the industry in the areas of manufacturing with advanced joining technologies, robotics and process digitization, a flexible cross-engineering service highly specialised in welding, corrosion, equipment calculation, product simulation and material tests.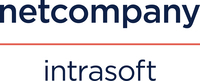 NETCOMPANY-INTRASOFT is a leading European IT Solutions and Services company with proven expertise in conceptual system architecture and system design, advanced application development and integration / communication services, information portal management, communication services, and project management, offering innovative and added-value solutions of the highest quality to a wide range of international and national public and private organizations.
NETCOMPANY-INTRASOFT in CONVERGING project will coordinate all research data management activities, will focus on the design of the reference software architecture, based on the INTRASOFT OpenFlow (INTRA), that defines the communication protocols and interfaces between the different software modules. Moreover, will develop the CONVERGING AI enabled Station Controller (AI-SC) for real time task allocation, orchestration, coordination, and synchronization, will address the management of the Data in Motion including the identification of the data flows of each pilot case and selection of the appropriate devices and middleware and will design and deploy the reference architecture created in T2.4. finally, will be responsible for the materialization of the Open Flow based software platform that will be used as the backbone of the CONVERGING software system and will undertake the role of Dissemination, Communication and Exploitation leader of the CONVERGING project.

PRIMA ADDITVE S.r.l is part of the Prima Industrie S.p.A Group, world leader in the production, marketing, and sale of industrial machinery for metalworking, founded in 1977. Based in Italy, Prima Additive develops, manufactures, sells, and distributes industrial systems for applications of Additive Manufacturing in metal. Prima Additive's product portfolio includes the two largest laser technologies on the market for metal 3D printing applications. Powder Bed Fusion and Direct Energy Deposition solutions. The company develops additive manufacturing both through strategic partnerships and through innovative solutions.
End User - PRIMA in CONVERGING project will lead the implementation of the collaborative post processing of AM parts pilot being actively supported by AIMEN (responsible for the integration of the AM production open pilot demonstrator) and COMAU (integration of the industrial pilot).

VISUAL COMPONENTS is recognized as a global leader in the manufacturing simulation industry and a trusted technology partner to many leading industrial automation brands. Visual Components offers a 3D factory simulation and visualization suite consisting of innovative tools which set the standard for modern simulation. The simulation suite gives machine builders, system integrators, and manufacturers worldwide a simple, quick, and highly cost-effective way to build and simulate their total process solutions.
With solutions for sales, engineering design, manufacturing optimization, and offline programming, Visual Components software is trusted by hundreds of organizations worldwide to support critical planning and decision-making processes.
Visual Components invest heavily in R&D to bring innovative market solutions and contribute to advancing industrial manufacturing technologies and open standards for the industry.
Visual Components will bring to CONVERGING its experience in 3D simulation to support the development of the virtual models and the creation of the digital twins of the project pilots. Within CONVERGING, a new simulation library will be developed and integrated with other project modules to integrate into the virtual space the developed solutions.

The factory of FORD España, S.L. in Almussafes (Valencia) belongs to the Ford Motor Company group and extends over an area of 2,700,000 m², of which 800,000 belong to industrial facilities. The Stamping plant has a surface area of 43,000 m² and more than 17,000 m² underground, being internally connected to the Body Plant.
Currently, in the automotive sector, Tool and Die inspection is performed manually by human operators. This inspection is executed based on human operator expertise, touching the surface of the tool and deciding whether it must be polished or not.
In order to transform and automate this process in the Stamping Plant, it is intended to investigate the automation of the process by means of a mobile manipulator, which will be built as a combination of a smart mobile platform and a robotic arm, capable of autonomously navigate through the working area using visual inspection in order to identify the regions where a polishing operation is required.
This autonomous mobile platform would allow to substantially comply with all the safety and quality aspects of the operations, in a dynamic environment such as an industrial facility of the automotive sector.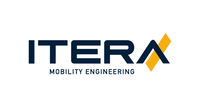 ITERA is part of a company ecosystem that aims to deliver comprehensive solutions adapted to customer requirements, developing its activity in different industrial branches. Our company specialized in providing the automotive and rail industries with engineering solutions. According to each customer's project, we manage all aspects in a product's life cycle: from concept design to release and its subsequent serial production.
Itera is comprised of a team of more than 100 people working on 6 different locations from Europe to Asia or USA, specializing in different fields of engineering.
The role of Itera in Converging Project would be helping on the implementation process, moving from proof of concept to pilot validation, performing Pilot tests. Also we will Provide feedback for product and system fine tuning and a Business Model to Evaluate the potential new clients for an AI robotic solutions will be developed.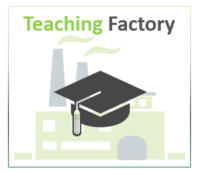 TEACHING FACTORY COMPETENCE CENTER (TF CC) mission is to create added value for the services and products of manufacturing companies, through innovative technologies and research activities. TF CC is involved in a number of research projects funded by the industry as well as by the CEU. It has been established through the collaboration of universities and several large industrial companies and SMEs in Greece.
TF CC provides a set of innovation services, followed by the corresponding training and consulting services, based on four (4) Technology Areas, namely:
· Digitalization & Industrial Automation
· Advanced Manufacturing Processes
· AR/VR and Sensing technology
· Communications and 5G
TF CC's role in the CONVERGING will be to participate in the design of the pilots' network, set the ground for developing the IAI pilot and participate in the deployment of it. The role of TF will also be to provide its facilities and personnel for the public version of the IAI pilot.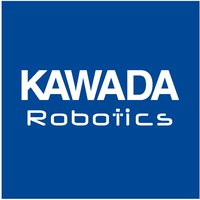 KAWADA ROBOTICS has established itself as a pioneer in the deployment and commercialization of humanoid industrial robots and has been developing them for more than 20 years now. About 1000 of NEXTAGEs - our flagship product- are already working side-by-side with human workers in Japan factories, including Japan's top brands such as Shiseido and Kao. Our bipedal robot series HRP, which was developed for a Japanese national project, has been used as a humanoid robot platform in AIST, the University of Tokyo, and CNRS.
Within the CONVERGING project, we are pleased to improve the versatility and flexibility of our humanoid industrial robot NEXTAGE by interfacing it with the intelligent and collaborative technologies to be researched by the other partners.
We believe that this will contribute to achieving smarter humanoid robot platforms which are able to tackle a wider range of complex repetitive tasks to cope with the future lack of human power.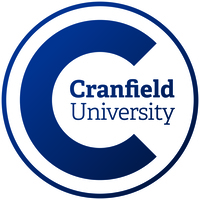 CRANFIELD UNIVERISTY is a global leader for research in technology and management. The university is a specialising in postgraduate study and closely collaborate with industry to produce high impact research. Over 80% of the university research is internationally excellent and classed as world classed. The Industrial Psychology and Human Factors group is focusing on human analysis and ensuring user-centred socio-technical design.
Within the CONVERGING project, Cranfield University is leading the development of three strands of work including designing training and upskilling programme, real time monitoring of user experience and cognitive changes, and development of adaptive interfaces to suit user needs and requirements.