CONVERGING: 2nd GA Meeting
On June 18th, the 2nd GA Meeting of the CONVERGING project took place virtually. The meeting brought together the members of the consortium since our last meeting in Pordenone, Italy in April. Throughout the meeting, informative presentations, productive discussions, and strategic planning were the main highlights.
The meeting began with a warm welcome speech by the project coordinator, Mr. Nikos Dimitropoulos, who presented the agenda of the meeting and had a crucial role in the prosecution of the meeting. A series of engaging presentations took place by the consortium as well as fruitful discussions were made during the meeting at Task and Work Package level, assisting in exchanging ideas for future developments. The partners shared the progress made so far in their respective fields of expertise, covering various aspects of the project.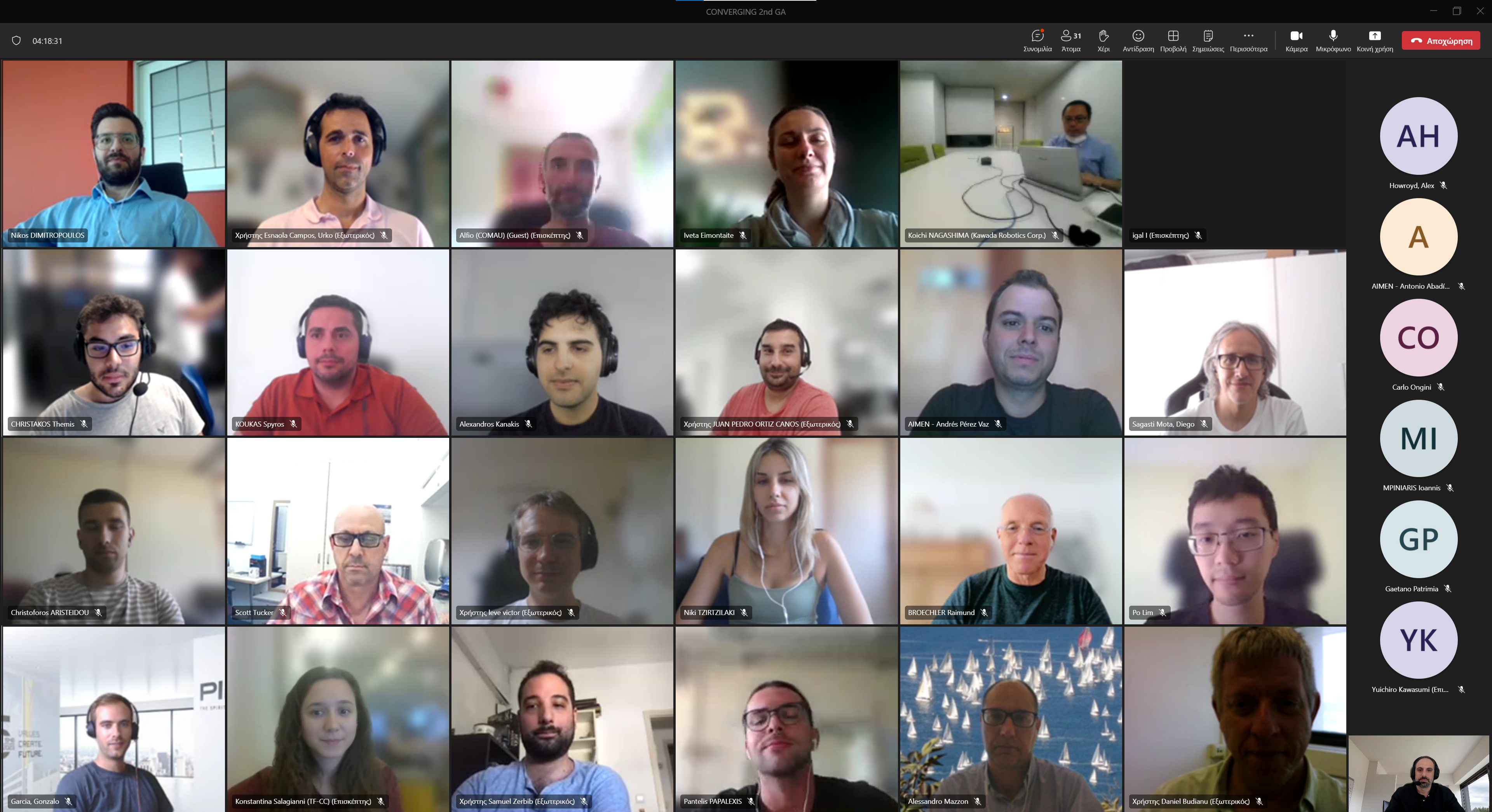 A significant part of the meeting was dedicated to discussing and analyzing the use cases of the project. The consortium recognized the importance of practical applications and their potential impact on real-world challenges. Participants delved into use case scenarios and the technical aspects in order to address tangible issues.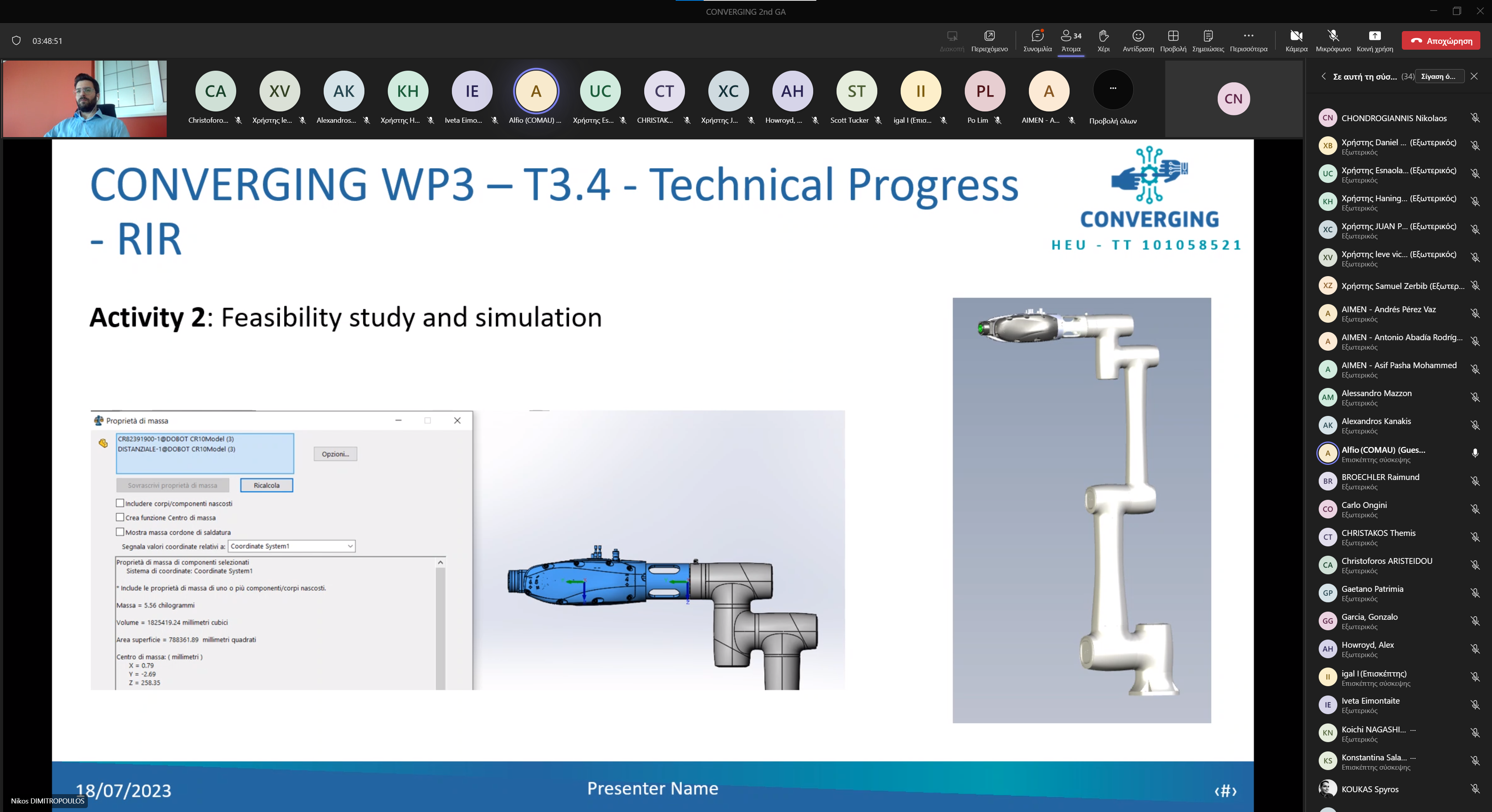 Strategic planning was a central aspect of the GA Meeting, as the consortium discussed and identified key milestones for the project's progression. Participants collaborated to establish a roadmap for the next phases of the project, highlighting essential actions, potential partnerships, and resource allocations required to achieve project goals.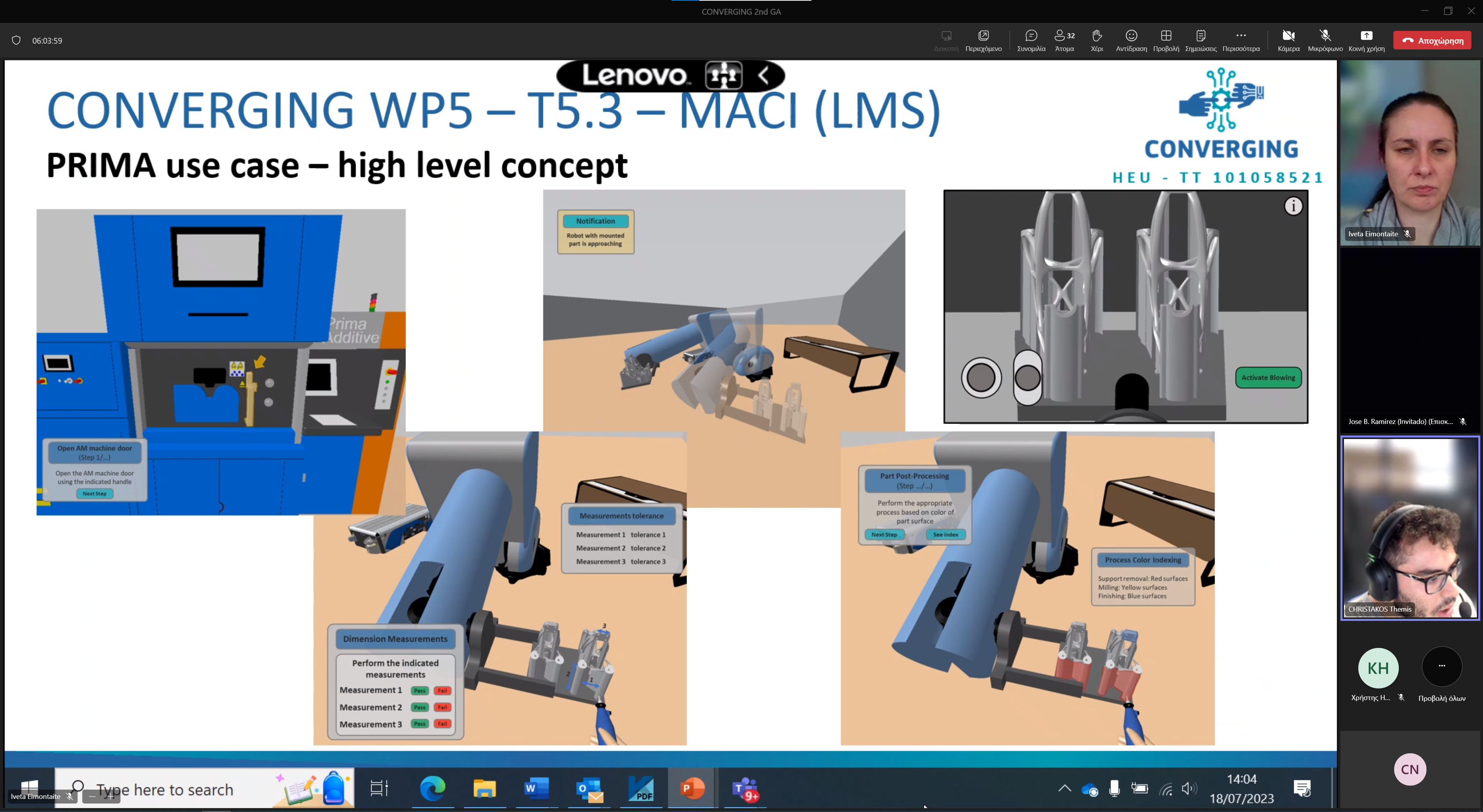 In preparation for the upcoming technical review, a significant part of the meeting was devoted to readiness discussions. The consortium addressed the evaluation criteria, documentation requirements, and overall preparedness needed to showcase the project's achievements, and innovations that have been achieved so far.